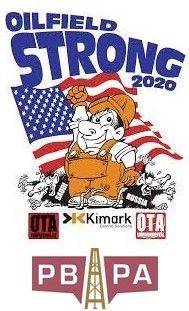 PBPA has been working hard to monitor and assist member companies in any way that we can during the challenges currently facing our communities and industry.
When we find resources or programs that could be vital in helping to keep your businesses operating, we want to offer them for your consideration. To that end, PBPA has joined up with OTA Compression/OTA Environmental to help continue on a webinar series originally created by OTA as a way to help the industry. The topics already covered by these webinars have been diverse – bankruptcy issues, effect of low prices on environmental issues and facility operations, how to maximize forgiveness of a PPP loan, what practices and policies to implement to keep your employees healthy and protected, and more!
The response has been great. The need for this information significant. So it only makes sense that PBPA partner with OTA to get these resources to our members.
The Webinars are held on Wednesdays and will start at 10:30 am. For more information on these webinars please contact the PBPA office. If you missed a live Webinar, videos of previous Webinars can now we accessed here.